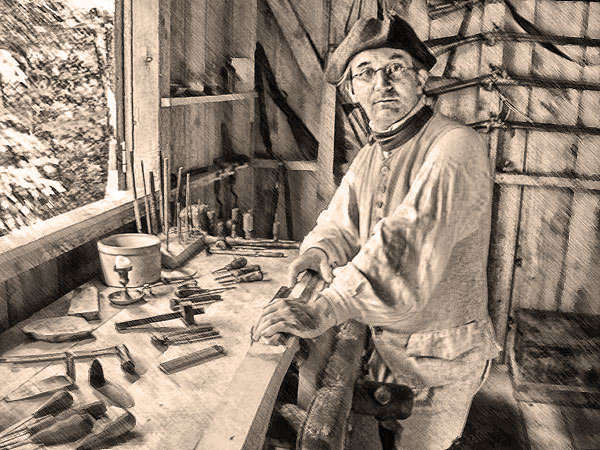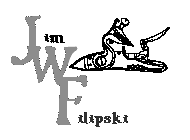 Here are a few of my Custom Flintlocks from my workshop along with some Magazine Covers and some accoutrements I have made over the past 27 years............. Jim W. Filipski
"Working in my own style...my choice is not to duplicate but to interpret the style of the old schools of rifle & fowling gun building.............for to duplicate is a gift that I have not been yet privileged to!"
J.W.F

Some of my custom builds from the 1980-90's........
Click images to enlarge

English Fowler
| | |
| --- | --- |
| | |
| Interpretive Transitional Rifle | Interpretive Northampton Longrifle |


more ........

Some recent Custom builds:
C. Harris -PA Squirrel Rifle.

G. Rogers-Custom "Heavy Bullet" Flintlock Rifle

Builds from TOTW parts sets
Longrifles
German Jaeger rifles
"One of the greatest delights of the Germanic rifle of the 18th Century
is that almost any whim of the maker can be put to use.
Designers and makers of American longrifles do not have comparable freedom"
George Shumway

Restoration Services
Original Restoration- T.Miller 1756 1st Model Brown Bess



click to enlarge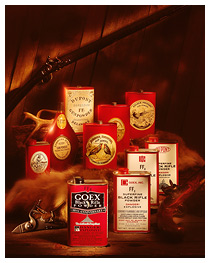 Fine Custom Flintlock Arms
&
Restorations, Repairs, Reconstructions & Consulting LTD.


Visit my Revolutionary War Reenacting Site

also visit Chris Altland's Firelock Pistols Page
And Ken Bohrer's excellent re-enactment photos at
www.americanrevolutionphotos.com