Welcome to the Live 18th Century HomePage!
These pages are devoted to
exploring, researching and reliving
18th Century life!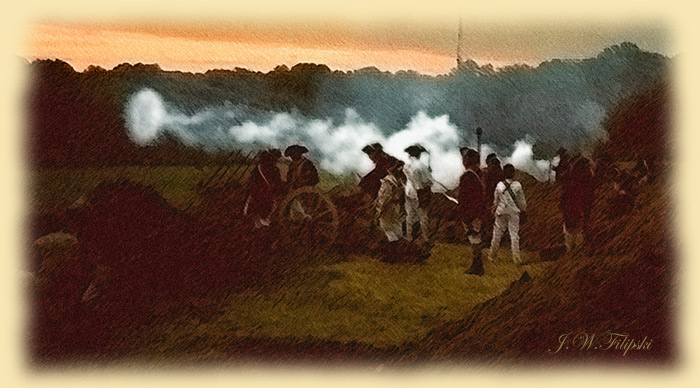 On these pages you will find Information, Documentation, Research, Art and Photos
That I have created or compiled
With a common love of 18th Century History, I, along with my friends,
are a group of individuals who attend,
take part in, and help produce "Living History Weekends" and
historical demonstrations for
museums and other organizations
throughout the year.

Some of our group are also members of the Continental Line.
Our Revolutionary Rifle Company
depicts the life of the 18th Century soldier
of the American War Of Independence
both in battle and in camp.
Members of Selin's Independent Rifle Company ,
2nd Company of Armand's / Ottendorf's Corps
take part in most of the Continental Line
sponsored events as well as many other gatherings each year.
Researching and re-enacting 18th century life is an enjoyable hobby. Bits and pieces of information can unlock the doors to understanding how our forefathers lived. Large amounts of information must be investigated each year to gain the small bits of knowledge that give us a glimpse of what they considered ordinary life. My goal with these pages is to help inform those that are interested and to try to share some intriguing bits of what I have found.
Visit My workshop

Visit My Art

These are the links to my other 18th Century pages;
Selin's Rifle Company Homepage
Selin's Historical Documentation
Ottendorf, Selin, Schott and Armand -A Revolutionary War Timeline *NEW*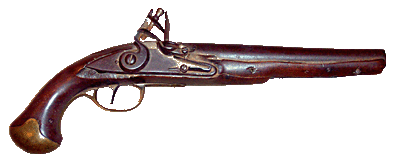 Our newest find: Captain Selin's Pistol Circa 1777
The Battle Of Newtown Historical info & eyewitness accounts
Battle of Chemung August 1779 - based on first hand accounts
The Groveland Ambush and Aftermath - Sullivan-Clinton Campaign
Gourds: as containers The hard shell gourd; styles and discription of making a water bottle or canteen.
The 18th century Woodsman; accoutrements An observation in practice!
18th.Century Apparel / First Hand Accounts
The American Longrifle; A Brief Introduction A short essay on it's development and the men
that used them
Who Was TURKEY ? of "CHAINBREAKER" fame. This piece of historical documentation may shed new light on his identity!
Boyled Beef & Ashcake Relive the rations of the AWI
Bark Tanning Hides making 18th century leather
7 inch Revolutionary War Howitzer firing Courtesy of James Bell , 11th Pa Regiment.

Here are also some links which I find helpful and interesting that pertain to this time period.
Give them a try!
Journals of the Continental Congress
Popular Songs in American History Fantastic site for old historical music

Any redistribution or reproduction of part or all of the contents in any form is prohibited. You may not, except with our express written permiss